Venue | 会议地点
Conference Venue:Hangzhou Wanhe Hotel
会议地点:杭州万合酒店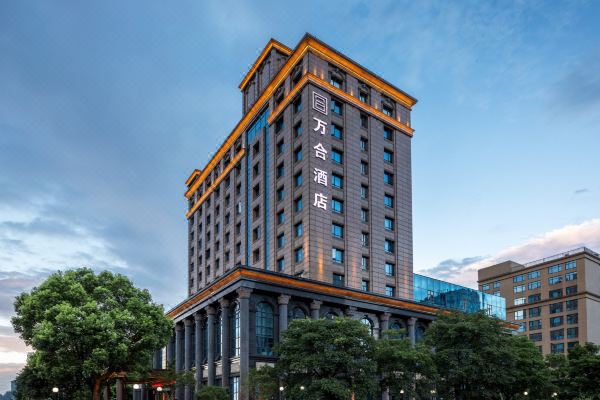 Address:
399 Fuxing Road, Shangcheng District, Hangzhou, Zhejiang, China
地址:中国浙江杭州上城区复兴路399号
The hotel offers four room types :
Guanlan twin room /500CNY
Guanlan queen bed room /500CNY
Tingtao queen bed room /600CNY
Tingtao executive room /700CNY
Note: Double morning is included in all rooms
Booking method:
Contact: Manager Shao
Phone: 13335719396
Please submit the conference name PEPSC 2023 when booking. (Discount rates may not be available without mentioning the meeting.)

Hotel Address: 399 Fuxing Road, Shangcheng District, Hangzhou, Zhejiang, China
Hangzhou, China
中国杭州
Hangzhou is a famous tourist city in China. One of China's most enduringly popular holiday spots, Hángzhōu's (杭州) dreamy West Lake panoramas and fabulously green hills can easily tempt you into long sojourns. Eulogised by poets and applauded by emperors, the lake has intoxicated the Chinese imagination for aeons. Kept spotlessly clean by armies of street sweepers and litter collectors, its scenic vistas draw you into a classical Chinese watercolor of willow-lined banks, mist-covered hills and the occasional shíkùmén (stone-gate house) and old lǐlòng (residential lane).
1. Hangzhou has glorious history and culture.
Hangzhou is one of China's seven ancient capitals and has been designated a "Historic and Cultural City" by the government.
Its history can be traced back over 2,200 years to the Qin dynasty (221-206 BC). It flourished after being linked with the north via the Grand Canal, which starts in Beijing and ends in Hangzhou.
From 907 to 978 AD, Hangzhou was the capital of the Wuyue Kingdom during the Five Dynasties and Ten Kingdoms Period. Then in 1132 it became the capital of the Southern Song dynasty (1127-1279).
2. It boasts two World Heritage Sites–West Lake and the Grand Canal.
West Lake,the symbol of Hangzhou, is regarded as one of the most beautiful sights in China. In 2011, it was recognized by UNESCO as a World Heritage Site. It is a perfect combination of temples, pagodas, pavilions, gardens, and ornamental trees, as well as causeways and artificial islands.
At a length of more than 2,000 kilometers, the Grand Canal is the longest canal or artificial river in the world, running from Beijing in the north to Hangzhou in the south. It was added to the World Heritage List in 2014. You should not miss a boat trip along the canal to find out about and experience its glorious history.
3. Hangzhou is famous for its tea and silk.
Hangzhou is the birthplace of Dragon Well (Longjing) tea, which is the most famous green tea in China and ranked as first among China's top 10 teas.
Ever since ancient times, Hangzhou, known as the "Capital of Tea in China", has been a famous tea-production base in China. Tea culture is an important feature of the city. Hangzhou tea plantations mainly consist of Longjing Tea Plantation and Meijiawu Tea Plantation.Walking round picking tea leaves in a plantation and learning the art of tea-making are memorable experiences. If you are a tea fan, you are welcome to join our 1-Day Dragon Well Tea Culture Tour.
Hangzhou is also the historic center of China's silk production. It has always been regarded as the "Silk City".You'll see silk clothing and trinkets everywhere. Hangzhou silk is soft, luxurious, and decorative. It makes a great souvenir to take home once you have visited Hangzhou.
4. The ancient water towns near Hangzhou should not be missed.
When people speak of water towns, Zhouzhuang, Tongli, and Zhujiajiao are frequently mentioned.
But if you are looking for a less commercial and less crowded water town, Nanxun may be a good option.Nanxun Water Town is the most original and picturesque town, filled with a tranquil ambiance. Walking alongside the canals in the old town, you will feel like you are walking around China's past.
Wuzhen is a more famous water town. It is also worth a visit for its charm and elegance, but be prepared for its commercial atmosphere, restored buildings, and crowds.

5. The best seasons to visit are spring and fall.
The best times to visit Hangzhou are in spring (March–May) and fall (September–November), when outdoor attractions such as lakes, tea plantations, and water towns can be comfortably visited.
6. 144-hour (6-day) visa-free entry is now available to citizens of 51 countries.
Since January 30th, 2016, citizens from 51 countries have been able to visit Hangzhou and the whole region of Zhejiang Province, Jiangsu Province, and Shanghai, and stay for up to 144 hours without a tourist visa. See detailed information about the 144-hour visa-free transit policy.
© 2023 PEPSC | Hangzhou, China | All rights reserved.